Keynote Speakers
Dr. U. Surendran
Centre for Water Resources Development and Management (CWRDM), Kozhikode, Kerala, India
---
Speech Title:
Crop yield forecasting under changing climatic scenario and evolving suitable land and water management strategies
Abstract: In India, it is crucial to have precise and reliable data regarding the area and yield of field crops to aid in national and state planning and maintain food security. The utilization of satellite-based remote sensing is a viable and economical approach to monitoring crops at both regional and national levels. Paddy is one of the major crops cultivated in the Palakkad district of Kerala, India. The fertile soil and abundant water resources in Palakkad make it an ideal location for growing different varieties of paddy.The use of modern farming equipment and irrigation techniques has also helped to increase the yield of paddy in Palakkad. Overall, paddy cultivation plays a vital role in the economy of Palakkad, providing a source of livelihood for many farmers and contributing to the local food supply. The objective of this study is to estimate the paddy crop yield forecasting using remote sensing in the Palakkad district, Kerala. Methodology adopted is by using satellite imageries for estimating various parameters such as vegetation indices, biomass, and chlorophyll content, which are related to paddy yield. Initially, a rice area map has been developed for yield estimation in Palakkad, for which the season Mundakkan was chosen for the year2020. In the Palakkad district, the total area of rice cultivation that was classified amounted to 62,987 hectares. A semi-physical approach was utilized to calculate the net primary product, taking into account the periodic PAR, fAPAR, Wstress, Tstress, and maximum radiation use efficiency. The yield estimation of paddy in the Mundakkan season from January to May of 2020,showed that the rice grain yield for Palakkad district ranged from 1000 to3000kg/ha. This was compared with the observed yield based on the agricultural statistics reportof Palakkad and found that it was comparable. Similarly for future climate scenarios also yield has been predicted and found that in most of the cases, the yield tends to decline. Besides, suitable management strategies were also discussed to sustain the crop productivity
Biography: Dr. U Surendran, is a Principal Scientist and Head, Land and Water Management Research Group, of Centre for Water Resources Development and Management (CWRDM), having more than fifteen years of professional research experience in climate change and its impact in agriculture, agricultural water management, Precision Farming with drip fertigation, crop simulation modelling, nutrient budgeting, salinity management and soil fertility management as main components. He has developed irrigation requirement package for crops such as coconut, pepper, arecanut and vegetables and few of them has been accepted as a technology by Kerala Agricultural University for dissemination to farmers. Currently he is focusing onclimate change impact assessment on agricultural crops, and identifying the best management practices for improving the crop productivity and profitability to the farmers. He has more than 70peer reviewed research articles and 5 Books with a Scopus h-index of 12. Currently serves as handling Editor in Scientific Reports- Nature Publishing Group and Associate Editor / Editorial Board member in journals like agricultural water management, Journal of Saudi Society of Agricultural Sciences, International Journal of Soil and Water Conservation and also reviewer of different scientific journals of Elsevier, Springer, Taylor and Francis, Nature Publishing group. Besides, he has a good know- how and field experience on drought management, problem soil management micro irrigations systems and has closely monitored about 4000 acres (for sugarcane, Coconut, vegetables etc) with drip, sprinkler and low cost drip irrigation techniques, starting from design, lay out, fertigation scheduling and maintenance of the system in Tamil Nadu and Kerala.
---
Dr Eckart Schumann
Department of Geosciences, Nelson Mandela University, Gqeberha, South Africa
---
Speech Title:
The Agulhas Current off southeast South Africa: options for power generation and OTE.
Abstract: The Agulhas Current is a major western boundary current flowing polewards off the southeast coast of South Africa and represents a substantial untapped source of energy. As a requirement of the dynamics, the Current core lies just offshore of the continental shelf break, and since this section of coastline is relatively straight with a narrow shelf, it means that access is facilitated.
Extensive current measurements have been made along the inshore boundary of the Agulhas Current, confirming the presence of consistent currents generally flowing at more than 1.2 m/s over a coastline extent of more than 400km. Nonetheless, the strongest currents occur higher up in the water column, which means that turbines deployed to extract the power need to be situated (floating) at heights of around 50m above the seabed in water depths near to 100m. The technology to do this is being developed.
While the currents generally flow southwest-wards, major perturbations occur once or twice a year in the form of 'Natal Pulses', which can reverse and minimise the currents for more than 10 days. However, these Natal Pulses can be identified in satellite imagery, giving advance warning of a few days before the currents change.
The Agulhas Current also transports large volumes (>70 x 106 m3/s) of oceanic water from the subtropics to the northern regions of the coastal province of KwaZulu-Natal. As such surface water temperatures, even in winter, are generally greater than 22 °C, while at 1000 m depth temperatures seldom exceed 5 °C. The narrow shelf interspersed with deep canyons makes for suitable oceanographic conditions for the operation of ocean thermal energy conversion.
Biography: Eckart Schumann has BSc and BSc (Hons) from the University of KwaZulu-Natal (UKZN), MSc from the University of South Africa, MSc from Cambridge University and a PhD from UKZN. He has published more than 70 papers in international refereed journals and books, edited a book, presented more than 50 papers at international conferences, and written more than 100 reports and contract reports on various aspects of coastal and estuarine dynamics, weather and climate, as well as a number of popular articles.
He has been involved with a number of South African research programmes as member and leader, as well as representing South Africa on international bodies such as IUGG, IAPSO, SCOR and CORPWIO. In 1982 he was a guest investigator at WHOI.
He was Head of the Physical Oceanography Division of the National Research Institute for Oceanology NRIO, CSIR, and Alternate to the Director, Marine Sciences before joining the new Department of Oceanography at Nelson Mandela University (NMU). As such he has undertaken numerous scientific cruises and is a scientific diving instructor with more than 300 dives. He retired from NMU in 2000 and has continued as a Research Associate while doing consulting work.
---
Prof. (Emeritus) Yossi Mart
Recanati Institute of Maritime Studies, University of Haifa, Israel
---
Speech Title:
Sealevel Variations in the First Millennium and Their Climatic Significance: Caesarea Maritima in Coastal Israel
Abstract: Climate changes affected planet Earth repeatedly from its earliest evolutionary stages, but the closure of the Mid-America waterway between the equatorial Atlantic and Pacific Oceans, which marks the beginning of the Pleistocene, cooled the Pacific Ocean and enhanced the Quaternary climatic significance of Earth orbital variations. A prime proxy of such climate change is the level of the global oceanic system, which rises during warmer climates, when some continental ice melts, and drops at colder times due the excessive accumulation of ice on land. The advantage of reconstructing variable sealevels is by their global uniformity, but, on the other hand, sea levels are not simple to measure precisely even when the disruptions of the daily tides are overcome. Landmass may rise due to neotectonic activity and subside b because of either sedimentary loads or structural changes. Caesarea in coastal Israel was a large port and administrative city during Roman, Byzantine, Islamic and Crusaders; rules from the 1st to the 13th Centuries. It was inaugurated on at 10 BC and destroyed in 1265 AD, and a high aqueduct, built to serve the city from its inception, still stand tall. Surveying of that grand structure shows that its gradient is 0.05%, as recommended by Vitruvius in his 1st Century BC handbook on civil engineering, De Architectura. That gradient indicates that the coastal plain of northern Israel, transected by that aqueduct, has been tectonically stable during the last two millennia. Furthermore, structural subsidence, triggered by accumulation of fluvial sediments does not take place in Caesarea. Consequently, geo-archaeological evidence of past sea levels are globally significant.

Three dated archaeological constructions indicate historic sea levels,
*A jetty used to load and download ships during Crusaders; times, in the 12th – 13th Centuries, is inundated at present by more than 50 cm of seawater.
*Seventh to Ninth Centuries water wells, where fresh water of the coastal aquifer float on seawater, suggest that sea level was higher than the present by circa 0.75 cm then.
*The swimming pool at the royal palace in Caesarea, excavated in the coastal Pleistocene sandstone, can become operational at present after some minor cleaning.

Consequently, it seems that the climate of some 2000 ago was similar to the present; it was warmer than the present some 1200 years ago, during the Mediaeval warm period, and colder ca. 800 years ago, at the beginning of the Little Ice Age.

Biography: Prof. (emeritus) Yossi Mart, University of Haifa, Israel. I received my B.Sc. and M.Sc. degrees in Geology from the Hebrew University in Jerusalem and a PhD in geological oceanography from Texas A&M University in College Station, Texas. I worked as a Senior Scientist in the Oceanographic Institute in Haifa, Joined Haifa University in1985, and I was a visiting professor in the Universities of Rennes, France, in Columbia University in New York, and in Uppsala in Sweden. My experience includes being chief scientist at numerous seismic reflection cruises on board R/V Shikmona A and B, Etziona, Hermona, and Mediterranean Explorer in the Mediterranean, Black and Red Seas, and participated in several French and American research cruises in the Atlantic Ocean and the Mediterranean Sea. I dived with French submersible "Cyana" to the floor of the Bay of Biscay (2650 m) and the western Mediterranean (1800) off Toulon. I participated in the drilling campaign of the scientific research vessel "JOIDES Resolution" in the eastern Mediterranean. I applied analog modeling techniques at the laboratories of the universities of Rennes in France and Uppsala in Sweden to decipher problems associated with rifting and with subduction. I wrote 89 scientific papers (https://www.researchgate.net/profile/Yossi-Mart), as well as 2 popular books and several papers in Hebrew. My present research focuses on various phenomena associated with oceanic subduction, with continental break-up and rifting, with the sedimentological regime in the SE Mediterranean basin during the Oligo-Miocene, and with recent and sub-recent climate changes and their subsequent sealevel variations.
---
Prof. Dr. Engr. Saim Memon
Industrial Professor of Renewable Energy Engineering, Jiangsu Sanyou Dior Energy-saving New Materials Co., Ltd (SANYOU DIOR), China
---
Speech Title:
Levelling up the Deployment of Generating Energy Buildings (GEBs) with Vacuum Insulation and Thin-Film Photovoltaics
Abstract: We understand the net zero energy goals and how our buildings contribute to energy waste, so in this speech, the idea of Generating Energy Buildings (GEBS) is introduced. In which photovoltaics and vacuum insulation technologies play a key role in not only generating electricity but to minimise the heat loss (in cold climate) and cooling loss (in hot climate). In this talk, various vacuum insulated smart windows developed are presented and along with thin-film photovoltaics integration to smart windows.

Keywords: Vacuum Insulation, Thin-Film Photovoltaics, Vacuum Glazing, Smart Windows, Generating Energy Buildings
Biography: Prof. Dr. Engr. Saim Memon is Industrial Professor of Renewable Energy Engineering at Jiangsu Sanyou Dior Energy-Saving New Materials Co., Ltd, China, External Examiner in the School of Engineering and the Built Environment, Birmingham City University, Birmingham, UK, and Visiting Academic Fellow at London Centre for Energy Engineering, School of Engineering, London South Bank University, London, UK.

Previously Saim was Deputy Head of School of Engineering at Arden University, Coventry, UK and Distinguished Professor of Renewable Energy Engineering at Zhejiang Ocean University, China. Prior to this, Saim was Associate Professor in Renewable Energy Engineering at School of Computing and Engineering, University of Huddersfield, UK. Prior to this, Saim was the Head of Solar Thermal Vacuum Engineering Research Group, Senior lecturer in Electrical Engineering and Course Director of three MEng/BEng/HND courses with expertise of The IET UKSPEC accreditation and validation of course curriculum and degree apprenticeship program at Division of Electrical and Electronic Engineering, School of Engineering, London South Bank University, London, UK.

Saim studied for: PhD in Mechanical, Electrical & Manufacturing Engineering as part of EPSRC Funded CALEBRE Project (Loughborough University, UK); PGCert in Teaching Qualification (University of Aberdeen, UK); MSc in Mechatronics (Staffordshire University, UK) and; BEng (Hons) in Electrical Engineering. Saim is Chartered Engineer and a Fellow of Higher Education Academy and has Qualified Teacher Status by General Teaching Council for Scotland (GTCS).

Saim has world leading multidisciplinary research expertise in Electrical, Mechanical and Renewable Energy Materials Engineering. His specific research experiences are on: thermal management of electric vehicles batteries, energy-materials for vacuum-insulated-smart-windows to net Zero Energy Buildings; vacuum based photovoltaic solar thermal collector; applied semi-transparent photovoltaics and PDLC films; translucent vacuum insulation panel; renewable energy technologies; thermoelectric devices for energy harvesting applications with vacuum-insulation; smart-grid integration to electric-vehicles with fast charging battery mechanism and; harvesting the concentrated solar irradiations to useful electrical energy.

Saim published over 100 research articles in the form of journals, book-chapters, patent-provisional, conferences, book-editor, newsletter and magazines. Saim collaborated with at least 100+ international and national scholars across 40+ countries globally. Saim raised funding of £394,853 from various national and international universities and organisations e.g., H2020, Innovate-UK, The IET/IMechE Engineering-Education-Grant-Scheme EEGS, DAIWA-Anglo-Japanese, Royal Academy of Engineering participation and Newton-Fund participation grants. Saim currently leads international collaborations as part of Solar Thermal Vacuum Engineering Research Group. Saim has been invited and keynote speaker in numerous international conferences/workshops and presented research findings and developed collaboration with researchers in the UK, Japan, China, Egypt, Russia, Kyrgyzstan, South America, Kenya, Thailand, Malaysia, Australia, South Korea, South Africa, Belarus, Pakistan, Indonesia, Saudi Arabia, Iran, Italy, Germany, France, Algeria, India, USA, UAE, Hong Kong, Vietnam, Turkey, Taiwan, Portugal and Spain.

Saim is the founder and Editor-in-Chief of International Journal of Solar Thermal Vacuum Engineering with international collaboration of 14 countries worldwide. Saim is the International Review Board Member of the Russian Science Foundation and Expert Contributor at Vacuum Science World. Saim is a Review Editor of Frontiers in built Environment journal, Guest Editor at Sustainability and Energies of 3 Special Issues in (a) Renewable Energy and Advanced Smart Vacuum Insulations Technologies for Zero Energy Buildings (2019-2022), (b) Applied Solar Thermal Energy (2020-2022) and, (c) Sustainable Development of Solar Photovoltaic Islands' Decarbonization (2021-2022). Saim was also an Editor-in-Chief for the published book on Advanced Thermoelectric Materials for Energy Harvesting Applications, it attracted worldwide collaborations. Saim is a recognised reviewer of over 40 leading and world's top journals by Elsevier, Springer, IEEE, Taylor & Francis and MDPI publishers.

Saim taught 41 BEng/MSc modules and supervised over 39 PhD/MEng/MSc & BEng projects. Saim was nominated for Best Supervisor, Outstanding Lecturer and Research in Action Awards by Staff and Students for four consecutive years (2017, 2018, 2019 & 2020) at LSBU. Saim demonstrated and evidenced his excellent track record in Teaching and Supervision practices throughout his career. Saim developed and led a project that engaged local London Engineering students on Solar Car Challenge as part of the IET IMechE Engineering Education Grant Scheme. Saim also organised and chaired international and national conferences. Saim was the founder of DEEE Society at LSBU for students' academic-industrial engagement. Saim has outstanding volunteer contributions throughout his academic career as evidenced on his profile such as: he contributed to the society as elected vice-chairman of The IET Young Professionals; elected Executive Officer at Staffordshire University Students Union; elected committee member of Postgrad Taught Students at NUS UK; elected vice-chair at Loughborough University Postgraduate Association; elected honorary secretary and committee member at Vacuum Group Institute of Physics; and many more volunteer roles he held and continue to serve our global academic societies.

---
Prof. Hossam A. Gabbar
PEng, Distinguished Lecturer IEEE NPSS, Director of Smart Energy Systems Lab, Ontario Tech University, Canada
---
Speech Title:
Resilient Energy Systems for Ocean and Waterfront Applications
Abstract: This talk will present research planning, design and control strategies of hybrid energy systems for waterfront infrastructures and maritime transportation electrification. The talk will include energy-water-transportation infrastructures, autonomous and electric maritime, and possible design and operation options towards smart cities and communities. The talk will cover resilient interconnected micro energy grids for waterfront infrastructures and fast charging systems for both waterfront communities and maritime systems. Autonomous marine systems and illustrated with possible designs and deployment strategies. Small scale waste-to-energy technologies will also be discussed, and their integration and deployment strategies will be explained in waterfront communities and maritime systems. Design, planning and operation strategies of hybrid energy systems will be discussed and their possible implementations in waterfront infrastructures and marine transportation to ensure highest overall performance, reduced risks, and minimum gaps with user requirements and demands. The talk will include discussions on the design of hybrid energy systems for emergencies and different weather conditions. The talk will discuss possible technologies and their deployment and integration, and key innovations for industrial collaborations.
Biography: Dr. Gabbar is a full Professor in the Faculty of Energy Systems and Nuclear Science, and cross appointed in the Faculty of Engineering and Applied Science, at Ontario Tech University (UOIT), where he has established the Energy Safety and Control Lab (ESCL), Smart Energy Systems Lab, and Advanced Plasma Engineering Lab. He is the recipient of the Senior Research Excellence Aware for 2016, UOIT. He is recognized among the top 2% of worldwide scientists with high citation in the area of energy. He is a Distinguished Lecturer of IEEE NPSS. He is leading national and international research in the areas of smart energy grids, energy safety and control systems, and waste to energy using advanced plasma technologies. Dr. Gabbar obtained his B.Sc. degree in 1988 with first class of honor from the Faculty of Engineering, Alexandria University (Egypt). In 2001, he obtained his Ph.D. degree from Okayama University (Japan). From 2001 till 2004, he joined Tokyo Institute of Technology (Japan), as a research associate. From 2004 till 2008, he joined Okayama University (Japan) as an Associate Professor, in the Division of Industrial Innovation Sciences. From 2007 till 2008, he was a Visiting Professor at the University of Toronto. He also worked as process control, safety, and automation specialist in energy and oil & gas industries. Dr. Gabbar has more than 230 publications, including patents, books / chapters, journal, and conference papers.
---
Prof. Tri Retnaningsih Soeprobowati
School of Postgraduate Studies, DiponegoroUniversity, Semarang, Indonesia
Cluster for Paleolimnology, School of Postgraduate Studies, DiponegoroUniversity, Semarang, Indonesia
Department of Biology, Faculty of Science and Mathematics, DiponegoroUniversity, Semarang, Indonesia
---
Speech Title:
The Sediment Carbon Stock in Aquatic Ecosystems: Mitigating Climate Change
Abstract: The Wetland ecosystem significantly contributes to mitigating climate change by storing carbon amounts. However, the peatland burned, conversion of wetlands to agriculture, and settlement has reduced the carbon emission by up to 50% of the total Indonesian emission. Therefore, research on carbon stock estimation in tropical aquatic ecosystems is crucial to provide a database as a reference for wetlands management. Freshwater wetland (Lake Maninjau, Sumatra) and estuarine wetland (mangrove Pasarbanggi Rembang, Central Java) hadbeen compared to their capability of restoring carbon. In Maninjau lakeside, the sediment organic carbon (SOC) stock ranges from 284.23–442.59 Mg C ha-1. The SOC stocks tend to be lower in locations with intensive agricultural settlements than in forest areas. Comparing to the mangrove ecosystem, particularly in Pasarbanggi Rembang has SOC stock range 114.14 to 497.38 Mg C ha-1, contributed 36.1-78.19 % of the total carbon stock. SOC stocks show an increasing trend with the increasing sediment depth. Vegetation cover plays an important role in the SOC stock. The restoration and conservation of wetlandsare crucial for maintaining the sustainability of the aquatic ecosystem. Preserving and protecting wetlands may support global climate change mitigation through sequestration processes that can reduce carbon emissions in the atmosphere.
Biography: Prof. Tri Retnaningsih Soeprobowati is Vice Dean for Resources and Innovation, School of Postgraduate Studies, Universitas Diponegoro, Indonesia 2015-2024. She is a lecturer at the Department of Biology for 31 years, and at the program of doctorate and Master of Environmental Science for 10 years. Her special fields are Environmental Biology, bioindicator of water quality. She is an expert for the Ministry of Environment and Forestry (since 2011); have research collaboration with BATAN (since 2010), with Tokyo Gakugei University, Japan (2011): SimRiver: Simulation software for the understanding of the river environment; with University of Bangor – Aberystwyth, UK – Western Carolina, USA – ITB - Biotrop – UNDIP – Brawijaya – PT Bukit Asam (2014-2017); Federation University, Australia (2009-now), Australia Nuclear for Science and Technology Organization (ANSTO, 2009 – now). Since 2020 she interests in paleolimnology, that combines biostratigraphy using diatom, and chronostratigraphy by dating sediment using a nuclear application (210Pb or 14C) for environmental management. Reconstruction of past environmental changes for lake management. Find the future from the past.
---
Abstract: Public Policy has focused on one of the key problems of the XXIth Century, climate change and the effects on biodiversity and human beings. One possibility to confront adverse effects of climate change is to change sources of energy for renewable form and particularly focusing in the Ocean. However, it is necessary to focus on the institutions and possible problems derived from various sources. Two problems have to be tackled, jurisdiction and environment. On one hand countries have rights on parts of the Oceans. Oceans are not global commons as many have pointed out. Do these rights interfere with the production of energy of Ocean origin? On the other hand, are we considering environmental requirements for the construction or establishment of plants producing renewable energy? It does not make sense to create energy provoking new environmental problems.
Biography: My field of expertise is in the area of public policy and law related to climate change and biodiversity. Ocean renewable energy is one of the possibilities to diminish the effects of energy on the change of the climate and the loss of biodiversity. Dr. Peña-Neira has studied the topic of climate change and biodiversity since his studies in Chile on the topic of the adverse effects of climate change and later in the Netherlands (University of Amsterdam) and Tokyo (United Nations University). Peña-Neira obtained his Ph.D. in 2014 in Universidad Internacional de Andalucía and later he has continued his research in England (King´s College London, The Yeoh Tiong Lay Centre for Politics, Philosophy and Law, mentored by Professor Joseph Raz and the University of Cambridge, Lauterpacht Research Centre for International Law). Today he is Associate Professor at the Law School of Universidad del Mar, Chile and Associate Researcher of the Research Centre for Society and Health of the same university. As well he has been member of the Chilean Society of Public Policy and the Chilean Society of International Law. Finally, Dr. Peña-Neira has publications in books, journals and newspapers related to international and comparative public policy, law, and environment.
---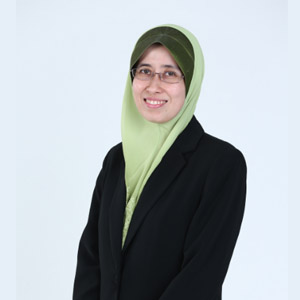 Abstract: Net zero emission is when the greenhouse gasses released into the atmosphere equals the amount removed. To limit global warming to 1.5°C as called for in the Paris Agreement, emissions must be cut by 45% by 2030 and reach net zero by 2050. Moving towards net zero is necessary to avoid the worst effects of climate change. According to United Nations, more than 70 countries, including the world's largest polluters, China, the United States, and the European Union, have set a net-zero target. Industries are one of the major polluters, and it is reported that more than 2,000 companies have also pledged to move towards net zero. To move towards net zero, a collective effort is needed. Working together will help to achieve this target at a faster rate. An integrated eco-industrial park is where several companies within an industrial park work together towards a net-zero pathway via industrial symbiosis, supply-side, demand-side and end-of-pipe planning and solutions. Over the last four decades, Process Integration (PI) has emerged as a holistic approach for optimally planning, designing and retrofit of minimum resource utilisation networks. PI promotes symbiosis and synergy by maximising resource utilisation efficiency and minimising wastes among interacting processes, industries and systems. This lecture discusses PI techniques for eco-industrial park planning and management towards achieving a net zero pathway.
Biography: Prof. Ir. Ts. Dr. Sharifah Rafidah Wan Alwi is a Fellow and R&D Manager of Process Systems Engineering Centre (UTM-PROSPECT), and Professor in Faculty of Chemical and Energy Engineering in Universiti Teknologi Malaysia (UTM). She previously helmed as the Director of UTM-PROSPECT for ten years (2011 to 2021). She is an expert resource minimisation consultant for multiple industries and is among the leading researchers in resource integration technique development. Prof Sharifah is also the co-founder and Director of Optimal Systems Engineering Sdn Bhd, a UTM Spin-off company. She has been extensively involved in 80 research projects, 17 industrial based projects for various companies and government agencies and has trained engineers from more than 300 companies in the field of sustainable engineering design and management. Together with her team, they have developed 7 resource minimisation software. Sharifah has won various international and national awards such as Green Talents 2009 (Germany), IChemE Highly Commended Sir Frederick Warner Prize 2011 (UK), ASEAN Young Scientist and Technologist Award 2014, National Young Scientist Award 2015, ASEAN-US Science Prize for Women 2016 in Energy Sustainability, Malaysia Research Star Award 2016, 2018, 2019, Top Research Scientists Malaysia 2018 and Sarawak State - International Women Award 2021. She was listed as 'Asian Scientist 100' in 2017 and 'Asia's Rising Scientists' in 2020, and '8 Women Scientists from Asia You Should Know' in 2021 by AsianScientist.com and World Top 2% Scientist 2022 (Single Year and Career Long). Sharifah is also the Associate Editor for Journal of Cleaner Production and UTM Sustainable Energy Management System advisor. She has also served as the Chair for the Science Leadership Working Group under Young Scientist Network, Academy of Sciences Malaysia (YSN-ASM) and Chair for Malaysia IChemE Young Engineer Group (YEG). Sharifah is also a professional engineer, a professional technologist, a UK/EU chartered engineer, a certified energy manager, a registered electrical energy manager and a certified trainer for ASEAN energy managers.
---